Arriving in Australia
Leaving home and starting a new chapter of my life.
---
I don't remember exactly where and when I got the idea to leave home, but I remember it was early 2009 when I was thinking about it seriously.
My cousin was looking into moving overseas. She was going to meet a family friend who has lived in London for few years to ask some questions. She offered me to go along as well. That conversation and her moving to London was the seed that was planted in my mind to go overseas for few years.
I just finished four years of a bachelor degree, while working and studying English at the same time. As my degree was done offshore, I was offered to go over to the main campus in Coffs Harbour, New South Wales, Australia for my graduation ceremony. Instead of wasting a return ticket to Australia just for two weeks trip, I decided to go study and live abroad for a couple of years.
I knew I wanted to study art and design as I have always been naturally drawn to visual arts, but didn't know what course I can take without having any design portfolio. I started a three months intense research period. I listed top ten university's in Australia, Checked out their Art and Deign faculty and looked through all their master courses to find what appealed to me.
I boiled everything down to about ten courses and started applying. At the end I got two offers back, one from Sydney and the other one from Melbourne. The one in Melbourne appealed to me more so I accepted the offer and by mid 2009 arrived in Australia. Throughout this whole process, I was so excited about all the possibilities and figuring out the logistics that I didn't think at all about possible challenges and difficulties.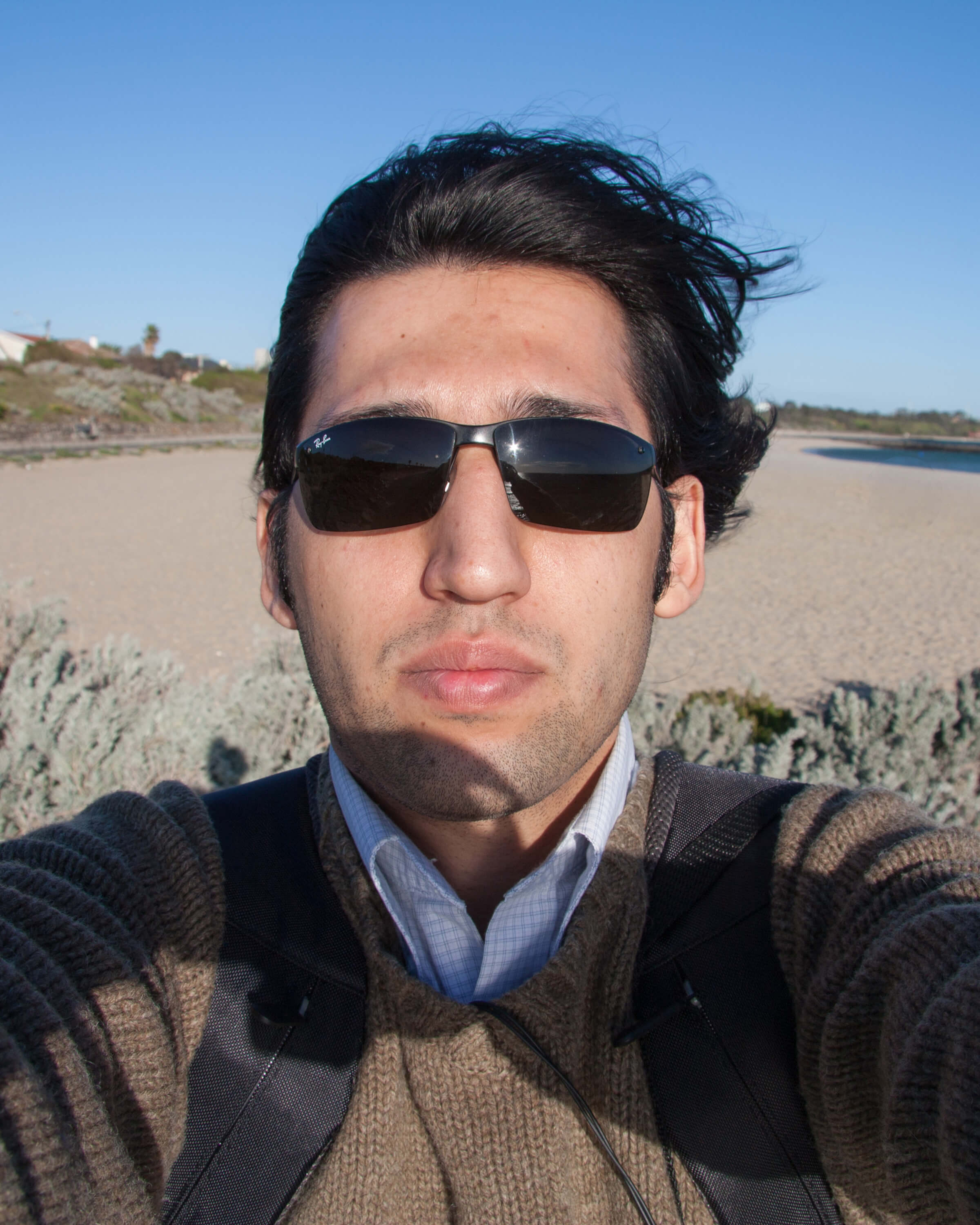 I arrived in Melbourne on 29 June 2009 at 9:00 pm. As part of Monash University first time arrival offer, I had a free pick up from the airport to my temporary accommodation.
A friendly white-haired chubby dude was the driver. I remember feeling excited going over the West Gate bridge and being dazzled by all the lights of the city landscape that got revealed as we arrived on top. Of course after telling him that I chose Melbourne over Sydney he schooled me about how I have made a great choice and all the reasons why this place is much better than the other one.
After the sweet ride and encouraging conversion about my wise choice, I arrived at the guest house that I have booked for three nights. I check in at the reception and dragged my huge suitcase upstairs to find my room.
The place is full of teenagers as it is school holiday time. They are loud and annoying. I find the room, get in and close the door behind me and instantly feel an overwhelming shock wash over me. It just hit me that I am in a completely new and unknown territory. What did I do? What I am doing here?
It is a small room which feels like a prison cell. Entering the room you see a small desk under a window. A tiny desk like one of those in school. A lamp with a dim yellow light on it. There are some lights coming through the window as well. The window opens up to a brick wall that is like fifty centimetres away. On your right there is a bunk bed which fills the whole length of the room.
I am in full panic mode. I need to hear a familiar voice. I also need to tell my parents that I have arrived safe and sound. I run down to the reception asking where I can buy some credit for my mobile phone that I pick up at the airport. He sent me to a Seven Eleven down the road. I walk out to a quite road at about 11 o'clock and find the shop, buy some credit for my phone and run back to my room.
I called home and after a little bit of chatting felt much calmer. After finishing the call I took a shower in the disgusting showers that has been previously used by teenagers and went to bed to get some sleep.
I didn't know anybody in Australia or any family that I knew about. Couple of hours before leaving home, my Auntie came to say goodby and gave me a phone number of his relative that lives in Melbourne. Just in case I needed some help, to which my response was: "nah, I would be alright". I had no idea what the fuck I was talking about. "His name is Farid" she said.
I don't remember if I got any sleep that night or not but I was up by 6 o'clock dressed and ready to get out of there. I was desperate enough that didn't think of not calling somebody that early in the morning. Fortunately Farid was awake and picked up the phone. I introduced myself and told him I want to go visit him. He gave me his work address and asked me if I know how to get there, "don't know, doesn't matter, I will figure it out, I just need to get out of this place." I said.
I got my backpack and left my main luggage in the room. I found the nearest train station. Got the information about how to get to my destination and jumped on the train.
The same family friend who inspired me to leave home and go overseas, recommended me having Paulo Coelho's The Alchemist with me and read it. He told me it would help me with this journey that I am just about to start. On that first train ride was when I started reading it. He was write. That book was my best friend for first few months of train rides.
I arrived at Farid's work. I hang out with him for the whole day and asked him if I can stay with him which he kindly agreed.
It was a stormy and cold night. Lying awake in bed for the whole night, listening to thunder and rain outside I couldn't stop thinking how I have made a big mistake. What the fuck am I doing here? I need to go home, this was a stupid idea. I have no business being here. So I made my mind. I had the tuition money for the first semester in my account. I will ask Farid in the morning to take me back to airport. I would buy a ticket there and fly back home. Done, that sounds great.
Farid runs his own business, as a self made hustler who moved here more than ten years ago at the time. So he goes to work pretty early in the morning everyday. That is why he was up yesterday when I called him. He told me the night before I can keep going to work with him and use one of the computers in his office to do my stuff.
He gently knocked on the door to see if I am awake. He opened the door and saw me sitting on the already made bed all dressed and ready to go. He asked: "Did you sleep alright". "Yeah, i slept alright" I replied. "Actually, I have an idea", I said. "I was wondering if you could take me to the airpot, I am going to buy a ticket and go back home. This was a big mistake". He burst into laughing and looked me slightly shocked and said "WHAT?" "What are talking about?"
I started explaining to him what happened and how I was feeling and that is when he told me it is all going to be alright. "Let's go to work and talk more about it" He said.
On the drive to work he started explaining to me how this is going to take time but it is all going to be alright. He told me what he went through himself. He introduced me to some of his friends which had their own unique experiences of immigration and leaving home.
Later that day I was talking to my dad and telling him how bad I wanted to go back which made him shocked. He couldn't understand why I was feeling so panicked. He actually asked me "Had someone done something to you? Did something happened?". "No I just don't know what I am doing here, I want to come back now". He then suggested that I just forget about studying and just stay for few weeks and have a good holiday. He told me if I still wanted to go back then I can.
Long story short, after couple of weeks of staying with Farid and the initial shock of arriving in a new place passing, I settled down. I went to the opening day at the university. Met some people. Started looking at some share houses and slowly but surely ended up staying. To this day I am still pretty sure if Farid wasn't there, I wold have bought a ticket and flew straight home.